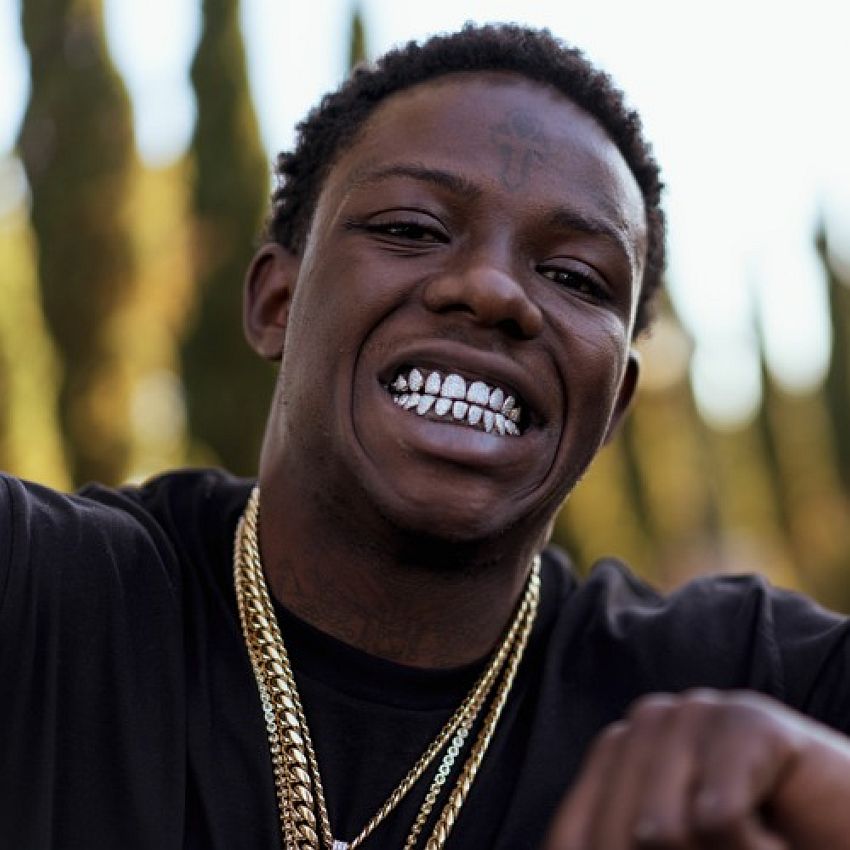 Please support the site that keeps you flush with new rap music every Monday. Please subscribe to Passion of the Weiss on Patreon.
Brandon Callender keeps his mouth shut like he's Shkreli.
---
Tisakorean –

"HOUSEPARTY (BigMac)"
---
Tisakorean might be the first rapper to ever argue with someone on a money phone. He also might be the only person to ever request that they make sure there are pickles on his Big Mac. (The Passion of the Weiss fact-checking department is working on verifying these claims). In the video, we discover why though: He's upset in his last visit to the Golden Arched-restaurant, his Big Mac had none of the delicious and crunchy brined cucumbers he expected. What a shame. In true Tisa fashion, he had to write a song about it. "I ain't got time to fuckin' fall in love / She top me in the restroom, almost fell in the tub," he raps over the speaker-busting bassline. If anything's for certain, it's that Tisakorean's snippets are undeniable.
---
E-40, Brent Faiyaz & Too $hort –

"Swangin"
---
E-40 and Too $hort's careers existed long before I was born and they'll still be here in hologram form when I'm gone. "Swangin" is a humid summer breeze hitting you the week of Christmas. "We stay swangin, that's why niggas always hatin'," Brent Faiyaz croons on the hook. The funky bounce of the hook isn't what you'd expect from someone like Brent, but his singing provides a warm glow that few others could provide. "Swangin" is an ode to their longevity — E-40 is collecting his pension from the dope game and putting Zeniths on food trucks while Too $hort makes it known that he's never going to hang it up.
Sidenote: For those who believe that the best part of Verzuz is hearing stories from artists about how they built their catalog, please look at this video of 40 Water dancing.
---
Deniro Farrar featuring Lute and Southside Gauxst –

"Winter"
---
I remember telling a lot of people last year that there probably wouldn't be another DaBaby in 2020. The Carolinas just aren't the kind of place where people blow up year after year, sometimes it takes a little bit of time. Deniro Farrar was around for #NewCharlotte and even had one with Baby way before "Walker Texas Ranger." It feels good to see rappers from your hometown (or even from your state as a whole, if you live in one like NC) make it into the industry. But every city has rappers like Deniro — they're essentially hometown heroes. If someone mentioned Deniro to you, you immediately know that they're connected to NC in some way. Almost instantly, you're asking where they're from or if they got some family members living down here. That kind of hyper-localism is what makes rap special. There's a superhero in every city you get to learn about.
On "Winter," Deniro links with fellow Charlotte rappers Lute and Southside Gauxst, reflecting on relationships, fatherhood, and their pasts. "Risk it all to prosper, gotta step out on a limb / Some niggas burn bridges with me, I hope they can swim," Gauxst raps. The moody production is a weight they're trying to shake loose of. On their verses, they all take flight, leaving that weight behind. They know that ups and downs are just part of life and none of them are willing to let their losses define them. 
---
G.T. –

"Aftermath"
---
G.T. could write a book on how to play the game correctly. But he prefers to give you piece by piece. If you listen to enough of his music, you might pick something up. "Spread that money when you get a lil paper don't be greedy," he raps. G.T. always sounds like you're hearing him from the passenger's seat. The calmness in his voice makes him seem certain of everything. He's spent years sitting on this knowledge, making sure he's distilled it to its essence.
---
Jackboy featuring Kodak Black –

"IDK"
---
Jackboy and Kodak make being confused sound so much more fun than it actually is. "I don't know how I feel, I don't know where I'm at," Kodak dreamily sings on the hook. "I don't know how I got here, I don't know what I'm 'bout to do." I want to live as carefree as them one day.